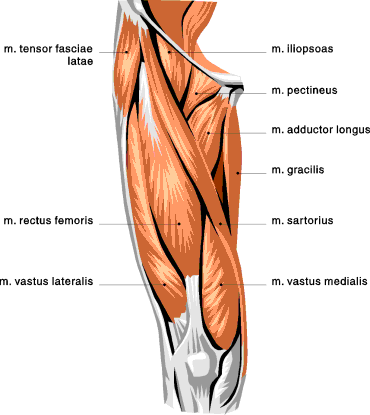 You can always tell that what you're doing in your training is working if it leaves you sore. And if the degree of soreness is any indicator of how much my relatively new strength regime is working - well then folks - it's working pretty darn good. (English skills...) Pick a muscle in the picture below - it's sore.
The good/bad thing is that my coach
Will
has chosen exercises that are pretty perfectly specific to riding and running. Bad meaning both riding and running are pretty painful right now, but good in that I know this will pay off come spring time!
I never thought I'd enjoy strength workouts - but it feels really good to contribute to power in a different way. The change of pace is nice, and much appreciated. Thanks Will!